What is diode laser marking, cutting, and engraving?
Laser marking and cutting machine: An entry-level smart laser technology with high peak power and high pulse width. This is a solid-state diode pumped laser with 25,000 hours of MTTF life. A novelty in the diode industry; economic yet powerful it boasts of uncompromising quality with unmatched European technology.
The laser has great durability and is ideal for marking on plastic and metal. The most benefited clients would be those in the implant industry and those with small production requirements. It takes up very little space.
The machine is small enough to fit inside a suitcase and is good to go once hooked on to a laptop. The complete system is covered with a 1-year warranty. The key features of these machines are as under:
+25,000 hours of expected MTTF lifetime of the laser source.
Compact rugged air-cooled structural design.
Up to 500mm Z-axis work station movement.
The best ergonomics with 3-way work station.
Highest marking quality beam diameter <32 microns.
Red pointer for mark preview.
Optional suction system for high life.
Mark on the fly, safety curtain, automation integration options, x-y cross-table extends infinite possibilities.
High speed, versatile & user-friendly marking machine.
European components provide additional reliability.
Digitally editable parameters ensure hassle-free marking experience.
1-year warranty on complete laser.
Original windows operating system & Markomark® software license.
Highly qualified and experienced technical support team.
Zero consumables & negligible maintenance ensures a low cost of ownership.
Special applications:
Our Diode Laser Markers are indispensable in industries like surgical, locks, implants, jewelry, plastics, etc. and are specifically needed when marking requirements are small.

Technical specifications:
Parameters
4 watt
10 watt
15 watt
Laser Type
DPSS
DPSS
DPSS
Wavelength
1064nm
1064nm
1064nm
Average power (Watt)
4 watt
10 watt
15 watt
Repetition rate (Q switch)
5 khz – 25 khz
10 khz – 100 khz
15 khz – 100 khz
Pulse width
60 to 80 ns
70 to 50 ns
10 to 200 ns
Polarisation
Linear
Linear
Linear
Beam Quality (M²)
<1.2
<1.3
<1.2
Aiming Diode @ 630 nm (Class 2M)
Integrated RED Laser Diode
Cooling system
Air cooled with thermostatic fans
Laser Source Class
Class IV
Class IV
Class IV
Power
240 V
240 V
240 V
Input Current
10 Amp
10 Amp
25 Amp
Operation Temp.
20° to 30°
20° to 30°
20° to 30°
Humidity
95% RH, non condensing
Suspended Matter
>3mg/M³
>3mg/M³
>3mg/M³
Samples at a glance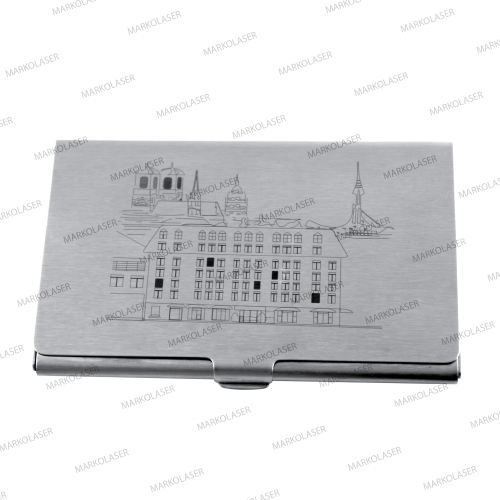 Before leaving the page, check out our machine at
https://www.markolaser.com/public/catalogs/just_mark.pdf
Check out our website for different technologies