Benefits of URSA:" A Class one Laser Marking engraving, Micro-drilling
and Fine Cutting machine" in Watch Industry
VERSATILITY
Laser Marking, engraving logos, any type or any font of alphanumeric character, bar-codes, unique code, which can be a data matrices, Qr code, bar-code, progressive numbers, designs or artwork and graphics, from an easy & simple work to the most complex.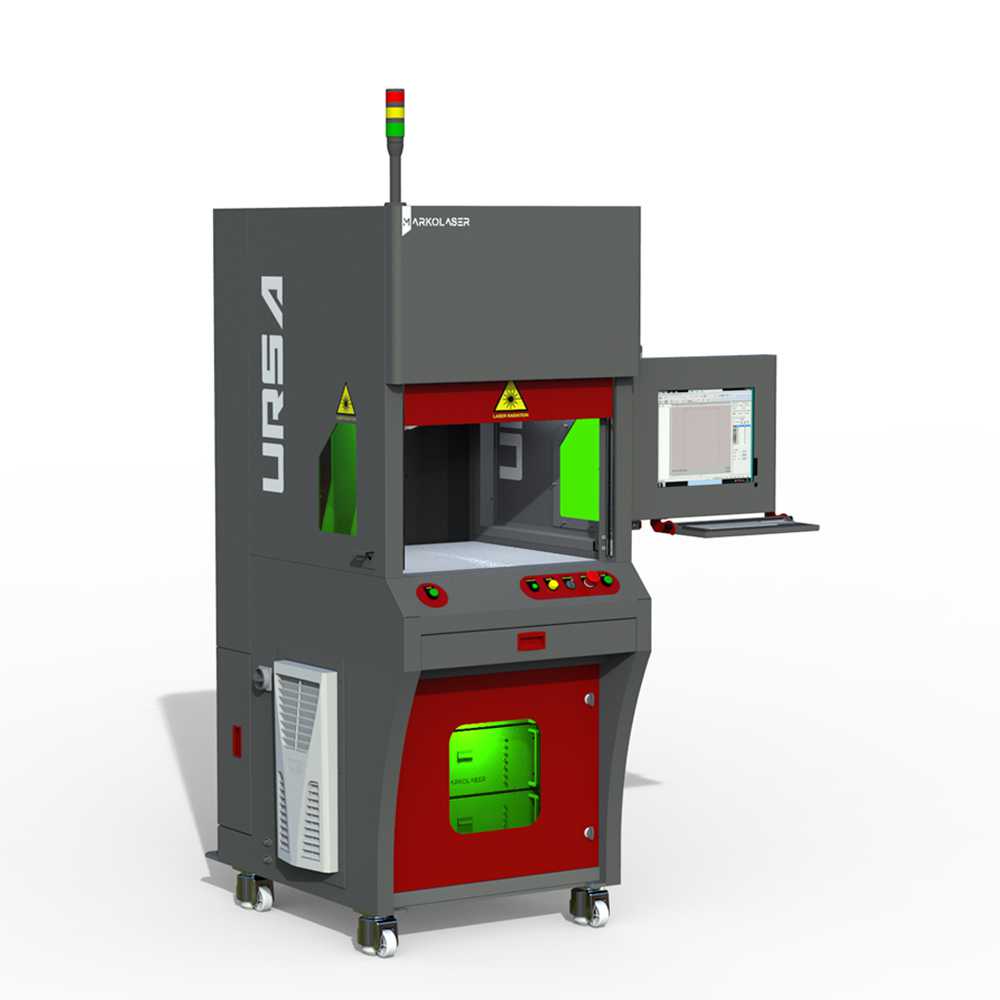 SEAMLESS MARKINGS
On many types of metal it is possible to achieve completely seamless and indelible markings: the tone is in fact achieved not via removal but rather through localized heating of the material.
HIGH DEFINITION & GREAT RESOLUTION
Ursa can create small, detailed geometric shapes with the utmost precision. You can combine marking processes to clean the material after processing or to give the marking greater contrast (e.g. Data Matrix codes).
TRACEABILITY
Watch traceability is forever guaranteed since laser marking on the metal part of the watch is permanent, corrosion resistant and resists both wear and contact with acids or heat. The contrast black marking of logos, information & 2D codes on stainless steel is easy with Markolaser
SPEED
Laser marking is a fast process offering unmatchable quality, it allows creating different types of markings (e.g. serial numbers, logos, codes) in extremely short time frames without having to re-fit the machine.
EFFICIENCY
It does not involve any costs for consumables such as inks, pastes or sprays and no costs for their expensive disposal. No prior or subsequent treatment is required. The equipment has no wear and tear problems.