Fiber Laser Marking machine: Top of the line – mean and tough industrial lasers for small to heavy parts. The finest quality components procured across Europe are integrated by our experts to perform even the most difficult of the industrial assignments. These mean machines can mark clean and crisp lines and produce the finest quality deep engravings in 2D. Blackening and color marking on an array of materials are done with ease. Last but not least, integration into industrial automation is also done by our separate automation division.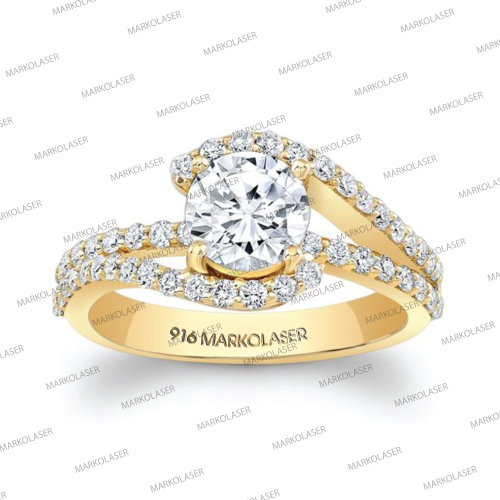 The key features of the fiber laser marking machine are as under:
* +100,000 hours of expected laser lifetime.
* Enabled for future automation like Rotary/ Indexing table without any change of cabinet.
* Operating temperature up to – 40°C.
* Highest marking quality with beam diameter of 25 microns.
* Footswitch operated.
* Red pointer for mark preview.
* Markolaser fiber laser machine of 20, 30, 50, 70, 110, 160 W of various configuration.
* Very high marking speed.
* No Chinese components used, mostly UK / German / French / Japanese.
* Integration of ITRACY software (customized traceability software) with the machine.
* Comes with a safety tower light.
* 2 years warranty complete laser.
* Excellent after-sales service by highly qualified & experienced technical support.
Fiber laser marker optionals:
* Rotary attachment: 75mm dia & 150mm dia.
* Rotary indexing tables: 2 stations to 36 stations.
* Conveyors : 0.5mts to 20mts/minute options.
* Mark on the fly: Marking parts while moving.
* Jigs and fixtures: We have world-class CNC m/c for accurate & precise manufacturing of fixture in tolerance of few microns.
* Automation: We provide completely customized machine with semi/full automation.
* Fume extractors to extract laser-cut fumes around operating zone: Special safety enclosures to comply with CE and class 1 laser regulation (EU conformity).
* Manual, servo-driven software controlled z-transverse for laser head movement.
Technical Specifications:
| | |
| --- | --- |
| Parameters | Specifications |
| Laser source | 20, 30, 50, 70, 110, 160 of various configuration |
| Wavelength | 4064 nm |
| Beam quality(M^2) | Varies from 1.3 to 1.6 |
| Frequency tuning | 20KHz to 4MHz |
| Pulse Width | 5-2000 (ns) |
| Cooling system | Air-cooled |
Check out our website for different technologies