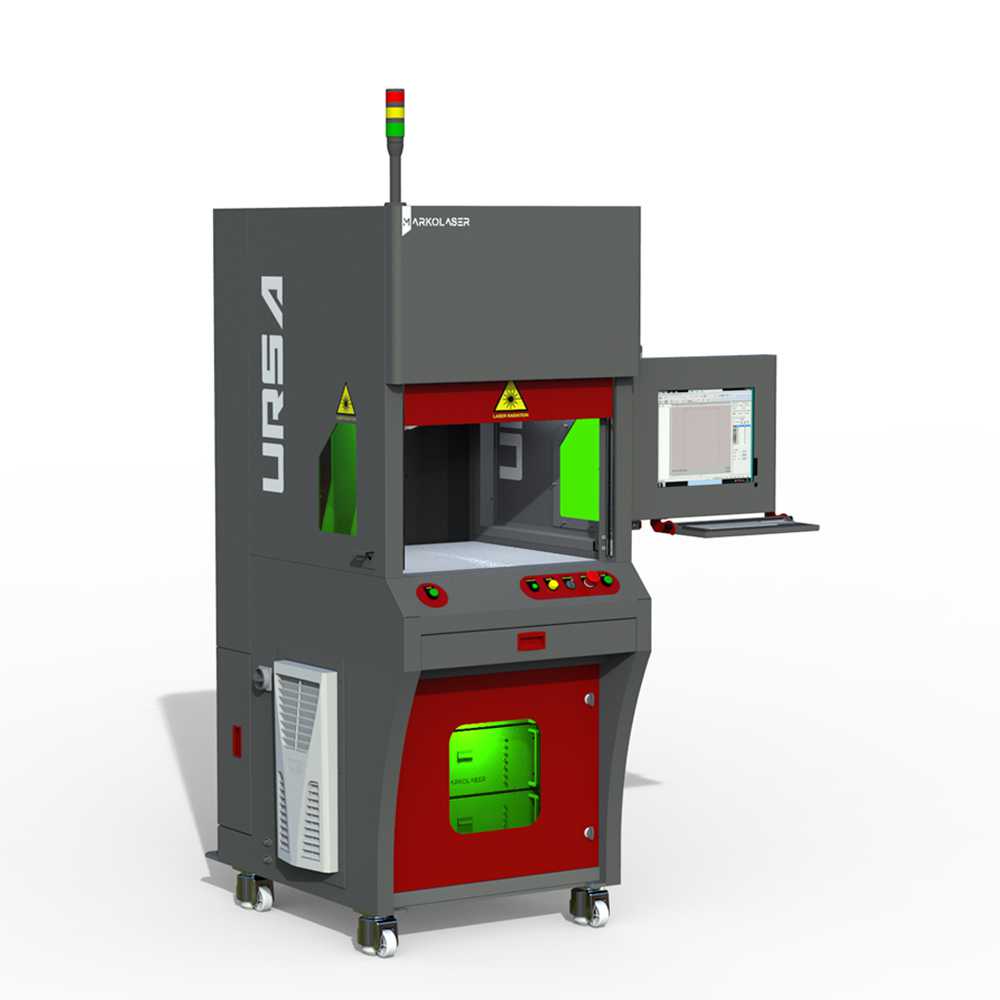 URSA: laser deep engraver and cutter
Jack of all Trades
The URSA Series is a laser marking system for mid-size parts. Specially designed for a cost-effective use in small and middle size series. Its performance as well as precision is well suited for general part marking. Especially easy to use graphical user interface (GUI) makes the preparation simple and quick for the operator. Due to its design the URSA is basically maintenance free.
Modular
URSA has a modular concept so that custom adoption and in line integration can easily be realized as and when required.
Full Flexibility
Wide URSA housing openings and a large Z-axis provide most flexibility. Focus finder for easy and accurate part origin. Wide range of options and accessories to configure the URSA according to your special requirements. URSA can be also equipped with UV, Green, NIR, IR or even fem to second Laser source.
Precision Work
Precise and high resolution Z-axis. Granite base and axis portal for vibration absorption and long term stability. Low parallelism tolerances, co-axial version system.
Universally Adaptable:
Despite the expanded work space, URSA is compact enough to fit almost anywhere due to its small footprint. For integration into assembly lines, you have the option of transferring the work width-wise, through the open-able viewing window housing on the sides of the URSA.
2D ON 2D
3D ON 2D
2D ON 3D
3D ON 3D
DRILLING
3D ANNEALING