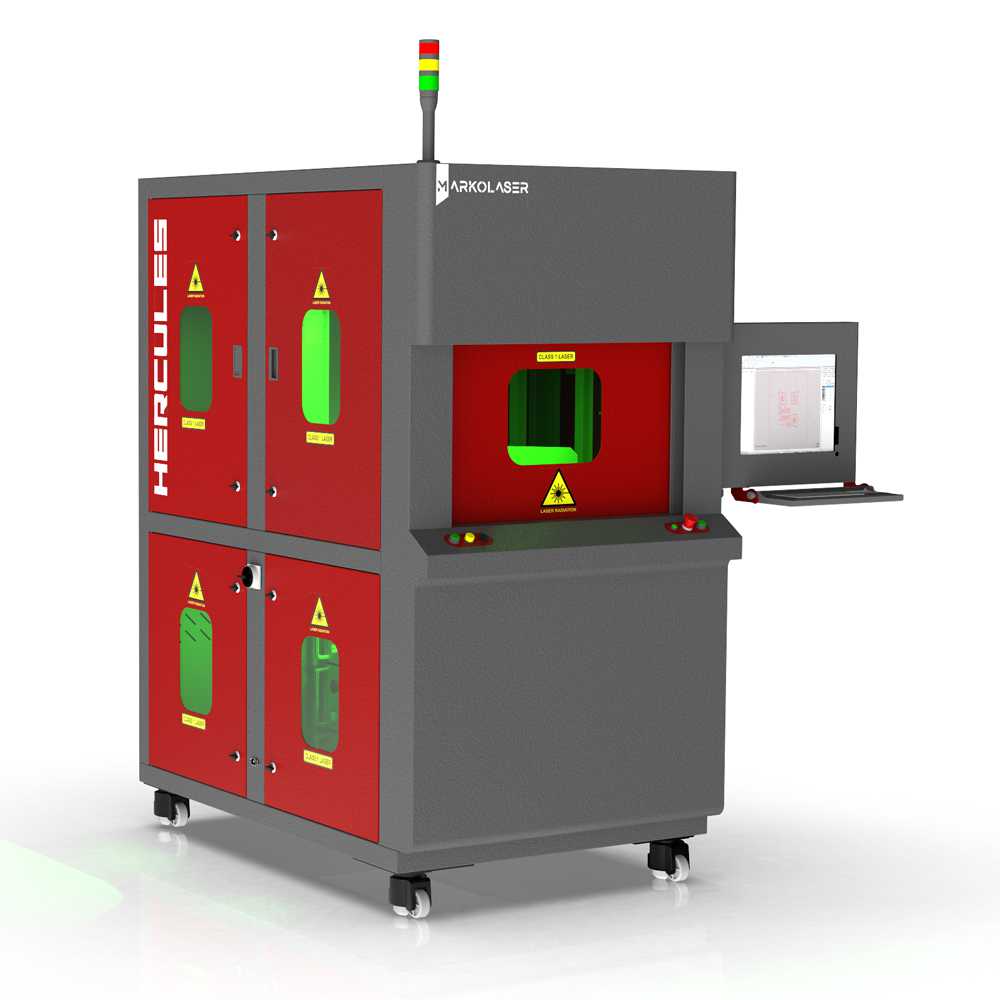 HERCULES: Laser marker, cutter & engraver
Great Precision with big Impression
Hercules a laser machine with almost all the working ability to mark, engrave, texture, deep engrave, cut, drill, on big parts, with great repeatability. It is a customization friendly, laser machine which can be integrated with movable head in all 3-axis if required. Marking is very flexible and unique. Automation friendly, with 180-degree accessibility.
High working speed on heavy parts
One machine for all application on bigger heavier parts.
laser engraving on curve 3d large parts
Ubiquitous application & integration
Ideal for complete traceability solution like sequential and encrypted code laser marking of linear bar code & 2d code from fetching, reading, verifying, sorting data offline or online and marking on to the part.
Superior repeatability
Excellent for big molds and dies used in footwear, blow molding and similar industries with superior repeatability
Safe with higher working speed:
The closed cabinet and provided safety goggles, portray our machine as the safest.
2D ON 2D
3D ON 2D
2D ON 3D
3D ON 3D
DRILLING
3D ANNEALING