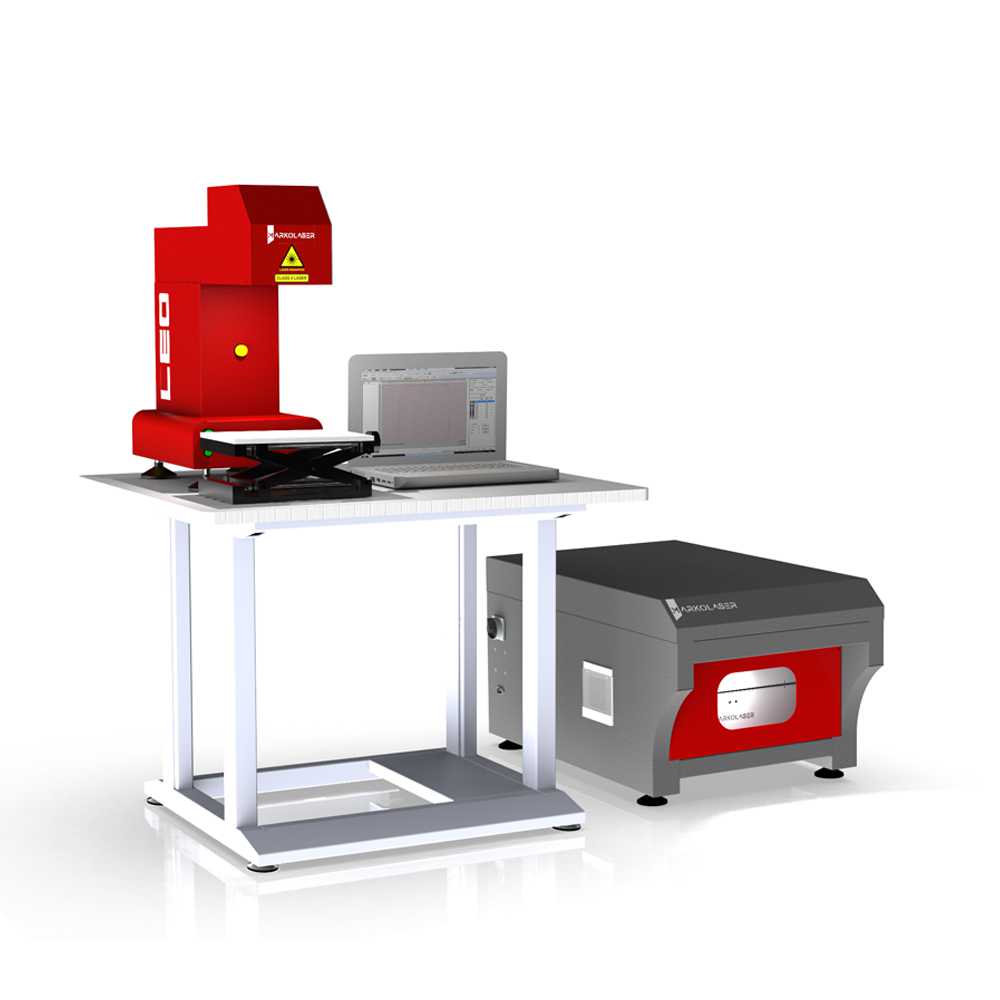 Optional Attachments
LEO: Laser marking machine
Simple Marking Machine
One of most economical range of fiber laser from Markolaser for marking applications. It is an excellent solution for the clients who want an entry level solution but want durable machine which is also supported by trusted after sales service. All major components are from renowned European suppliers and entire machine is supported by Markolaser's experienced service personnel. No Chinese component used. It comes as Tabletop version without motorized Z axis. A precise manual Z axis is supplied with the machine which serves its purpose very well for small parts by adjusting to finest step manually.
Extremely compact
It is a compact & light weight machine, combined with fully intermate able connectors and we can transport it easily.
Quality Service at a good price
Markolaser ensure that your manufacturing business continues to be a colossal success. We give 2 year of warranty and 3 year of online hand holding support.
Flexible installation & transportation
The desktop workstation consists of a tabletop station accessible from the 3 sides.
Easy to operate
Its manual adjustable workbench makes the tabletop even more easy to operate
Marking