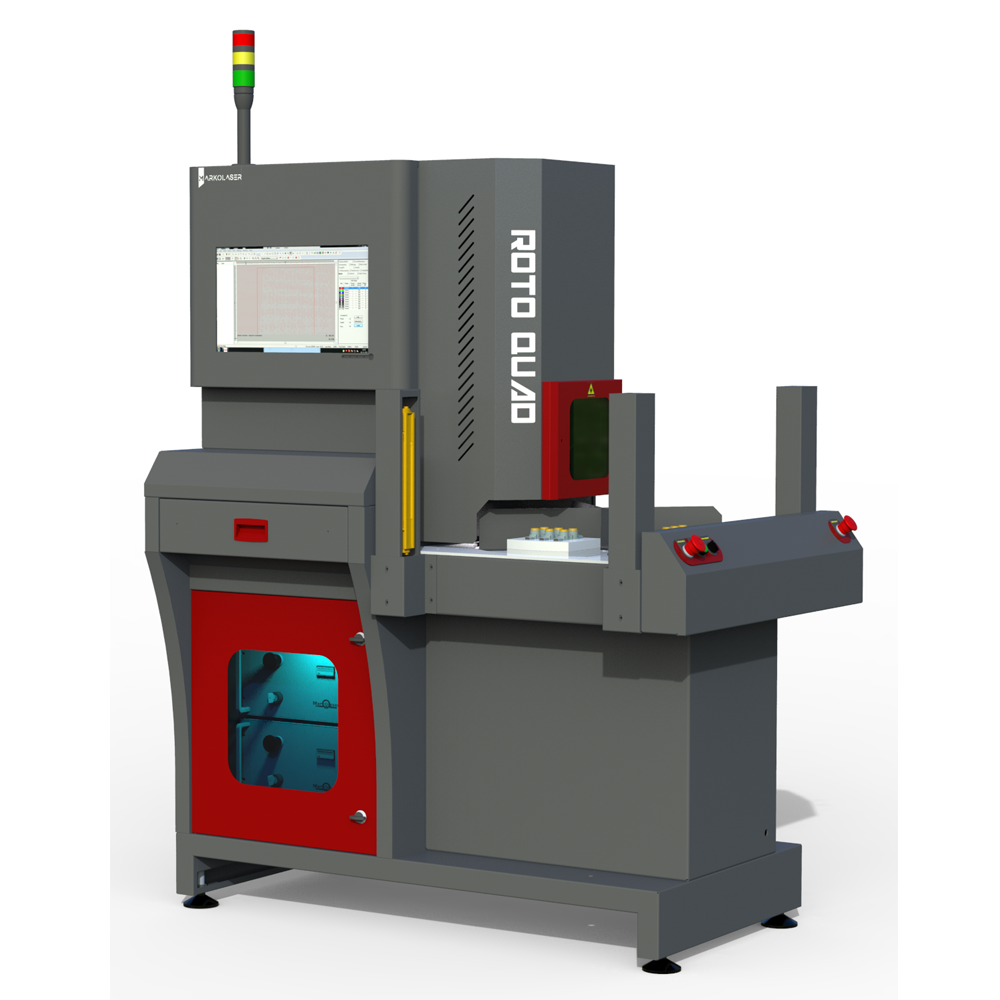 ROTO QUAD
Roto family - The standard, automation ready laser machine. There is no need to make specialized machine by spending huge amount of money. Loved by most of our customer, because of its ability to integrate it for high production with easy manual and automatic loading and unloading ability. Flexible accessibility keeps the operator more comfortable. An ability to integrate vision system makes it better for automation with the option of 2/ 4 station for greater flexibility.
Flexible Processing Operation
Roto machine comes with two options - Indexing table can be automated modularly with robot/automotive ejection/camera/reader etc. Optical Z-motion for quick positioning can be optionally added to standard motorized Z-motion.
Great Ergonomical Design
The cautiously measured design of the workspace allows the machine operator to work without becoming tired. The entire work area is highly accessible. The fume extractors ensure a safe working environment.
Easy Operation
You can't get things simpler than this : Easily opera-table user interface help in setting all the laser parameters. The Markomark software can be programmed flexibly & controlled easily
Mass Serial Production:
Because of larger dimensions, Roto avail you enough space and is ideal for medium size objects. You can inscribe 2 or 4 medium size object at once that increases the production rate. They are processed automatically & can be integrated with vision system.
2D ON 2D ENGRAVING
MARKING
STEP MARKING